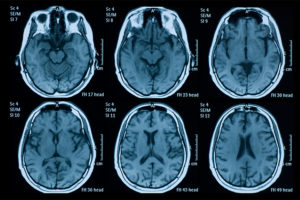 "As the world has grappled with a global pandemic, we have faced much uncertainty and many challenges in our society and our economy. In dealing with these issues, however, we have also been presented with an opportunity – the chance to rethink outdated conventions and renew the way we do business as we rebuild our society," Dr. Mona Nemer, Chief Science Advisor of Canada, spoke on how COVID-19 may serve as a catalyst for change in how we approach research.
It's no surprise that in the aftermath of the pandemic, the calls for collaboration and open science have grown louder across the science and research community. Brain-CODE, OBI's neuroinformatics platform is a strong example of how we can share data on a global scale, leading to improved care, while also protecting privacy and upholding consent.
"Put simply, at OBI, our motivating and driving force is to bring the discoveries and innovations that are developed in the lab, and convert them to support people in day-to-day life," said Mikkelsen. "Brain-CODE will help accomplish this overarching goal by facilitating important collaborations and data linkages that were otherwise not possible."
 So why is sharing data essential for brain health?
 1. The jigsaw puzzle analogy.
"With brain disorders, we have enormous challenges – the biggest being that we have to put together pieces of the picture that help us understand the brain and its many aspects. The data are these puzzle pieces."
Dr. Sean Hill, the inaugural Director of the Krembil Centre for Neuroinformatics at the Centre for Addiction and Mental Health and member of the Advisory Committee for Brain-CODE has the best analogy we've heard on the impact open science.
"Imagine you are putting together a giant puzzle and you only get a random subset of puzzle pieces, and someone else has another random subset. If you can't share and you can't look at the puzzle pieces everyone else has, how are you going to put this puzzle together?"
While Hill recognizes the value in publication results, he strongly believes that we are unable to take full advantage of the data by only learning from one person's perspective.
"What we really want is to have people fitting those pieces together in different ways to come up with new insights."
2. Public awareness on the importance of data sharing is essential.
It's safe to say that many Canadians don't have a clear understanding of how their data is shared, or perhaps more importantly, not being shared. "You would assume we are operating within a learning health system, where we are using data to the fullest extent possible – but that's really not the case," explains Dr. Holly Longstaff, the Director of Privacy and Access, PHSA Research and New Initiatives at the Provincial Health Services Authority.
Dr. Longstaff notes that during public engagement events, the public is shocked when they learn about the barriers to data sharing and admits that recently she too was shocked at just how limited we are in terms of getting important information in the right hands.
Last year, Dr. Longstaff fell ill with a rare neurological disorder, a condition that required a long stay in hospital and outpatient care. She explains that her recovery went smoother than others with the same condition due to aspects of her genetic makeup – she realized this data would be very useful for her research colleagues. What she didn't expect was just how difficult it would be to pass on her own information.
"I tried desperately to find a repository to send my data and biospecimens and couldn't. I searched and searched and finally learned about a location that was perfect for my data," says Dr. Longstaff.
"I'm still trying to get the data over there. I've signed everything I'm supposed to sign, I am the privacy director of research at a major health authority, and I still can't get it over there."
3. Data Sharing respects donor's time and effort
Shelly Philip LaForest, a parent of three – two of whom have epilepsy, a practicing Registered Nurse at The Hospital for Sick Children and a member of OBI's Data Access Committee and Community Advisory Committee for EpLink.
As both a health care practitioner, and a caregiver, Shelly brings a unique perspective when it comes to data collection.
One example was the electroencephalogram (EEG) test that measures electrical activity in your brain. Her five-year-old was kept awake from 2am on, requiring both parents to take the day off work and drive an hour and a half to the hospital for the procedure.
"Sometimes, as clinicians, we forget about the burden when we order tests; we forget about the personal investment," Shelly noted. Therefore, it is even more important to make sure the data is used as much as possible.
Dr Richard Wintle, the Assistant Director of The Centre for Applied Genomics at The Hospital for Sick Children and the Associate Scientific Director of CP-NET, OBI's cerebral palsy research program, agrees with Shelly's assessment on the importance of participants and involving them in the process.
"At the grassroots of every research study are the participants," he said. "What will make data sharing the norm is recognizing the contribution that the participants make and the role that they play."
"It's great we are having such amazing discoveries and amazing papers and we're advancing careers," he continues. "But at the end of the day, there is a participant that took time to provide their data", so let's reuse and recycle it.
4. The next generation of researchers offer great hope.
There is a feeling in the research community that researchers are more likely to share their toothbrush than share the data they collect. Part of this reason comes from the fear of getting scooped in the competitive environment of scientific publishing. But that sentiment seems to be changing. With his work focusing on the genetics of neurodevelopmental disorders – such as cerebral palsy – at SickKids, Dr. Richard Wintle is noticing more collaborative efforts amongst his colleagues, "My sense is that people are a little more open these days."
Our understanding, perception and behaviour doesn't exist in compartments – brain doesn't have a room for memory or movement so why do we assume that's true for brain disorders. For example, epilepsy is found in a lot of kids with cerebral palsy as well as a lot of children with autism. We are in a position to ask these big questions, but they are beyond the scope of an individual researcher to answer.
And so, the next generation of scientists are embracing the advantages of crosstalk and data-sharing, "It makes a lot of sense for young scientist who are working on one neurodevelopmental disorder to share with young scientists who are working on another."
At OBI, we believe data sharing has the potential to help improve the health of the 1 in 3 people living with a brain disorder. And we believe that Brain-CODE is the tool to make that happen.
Curious to learn more about data sharing, its challenges and trends? Watch the full OBI Public Talk here.