Our patient and community members' desire to gain an understanding of the scientific research journey inspired our most recent Discovery Starts With You Series event. In May 2022, the Ontario Brain Institute held a talk, co-hosted with Dr. Samantha Yammine or "Science Sam" about the research journey. She unraveled the importance of patient involvement in research and dives into new scientific discoveries that support brain health research. Here are a few takeaways from her presentation:
"Science takes so long because of the complexity of the human brain. In this brain of ours, there are many beautiful structures made from over 171 billion cells connecting with one another. It is this complexity in our brain that makes us who we are and what contributes to the research process," says Science Sam.
Although science can be linear, it is an iterative process with many groups involved and occurring at many different layers. Specifically, the patient community plays an important role in this process. Due to research being interconnected on many different levels, patient participation has impacts on all levels of discovery to forever impact the decisions we make and the care we give.
Open science and data sharing allows us to have consolidated large sources of data so scientists can analyze the same data from the same people as well as each person's contributions. Ultimately, data from participating in one research study can be used by researchers to answer many different questions. The Ontario Brain Institute is at the forefront of open science with Brain-CODE emerging as a tool for researchers to share their data with one another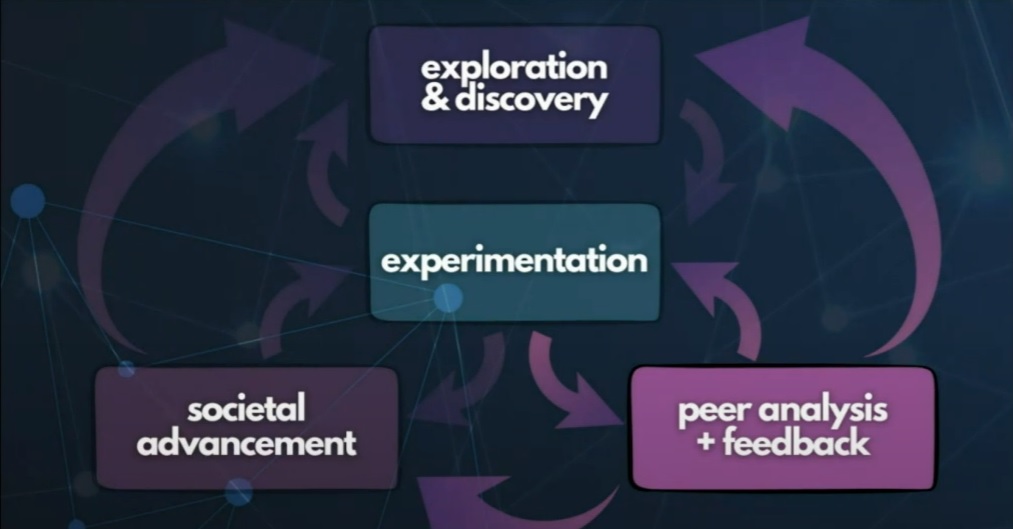 In order to sustain research findings at a population level, there must be a representative population. If research is not done in a true representative population or not done among people with diverse ancestries, it hinders the ability to generalize results for use in a broader population. Therefore, it is crucial that we have everyone from different ancestries, ages and different types of diseases coming forward and participating in research.
An example of this occurred with COVID-19 and the pandemic: researchers were missing the long-term implications of COVID-19 and it wasn't until patients were able to come together as a community where researchers were able to assess and understand that there is a bigger problem happening. The most effective way for patients with lived experience to enter in research is by joining advocacy groups and patient networks online and come together with other people who have lived experience. This is crucial as advocating as a group allows individuals with brain disorders or lived experiences to connect with researchers who may have not been accessible.
Through OBI's Patient Advisory Committees, we are able to bring the patient voice to our Integrated Discovery Programs. OBI fosters the knowledge exchange between patients, advocates, caregivers, and researchers. OBI has Patient Advisory Committees in different areas of research such as depression, neurodegenerative disorders, epilepsy, concussion, neurodevelopmental disorders, and cerebral palsy.
"Patient involvement and patient participation is crucial to the research journey process as it allows patients to be part of the research ecosystem on all levels," says Science Sam.
This talk is part of the Ontario Brain Institute's 'Discovery Starts With You' initiative. Learn more at braininstitute.ca/discoverystartswithyou. If you would love to learn more about other talks and events, please visit our YouTube channel and Events page and subscribe to our mailing list!